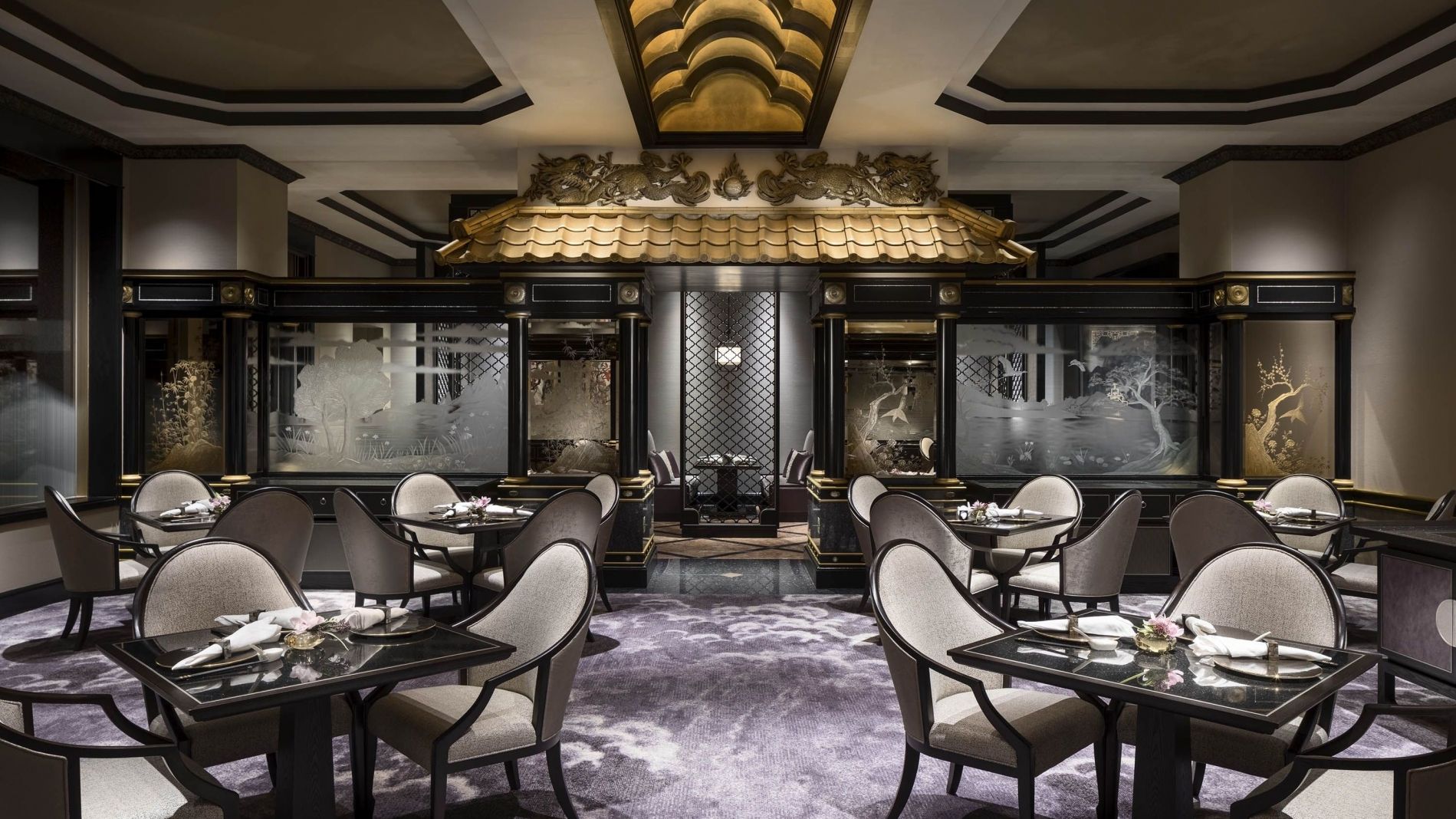 Cantonese Restaurant Ryutenmon
Cantonese Restaurant Ryutenmon passageway
Cantonese Restaurant Ryutenmon beverage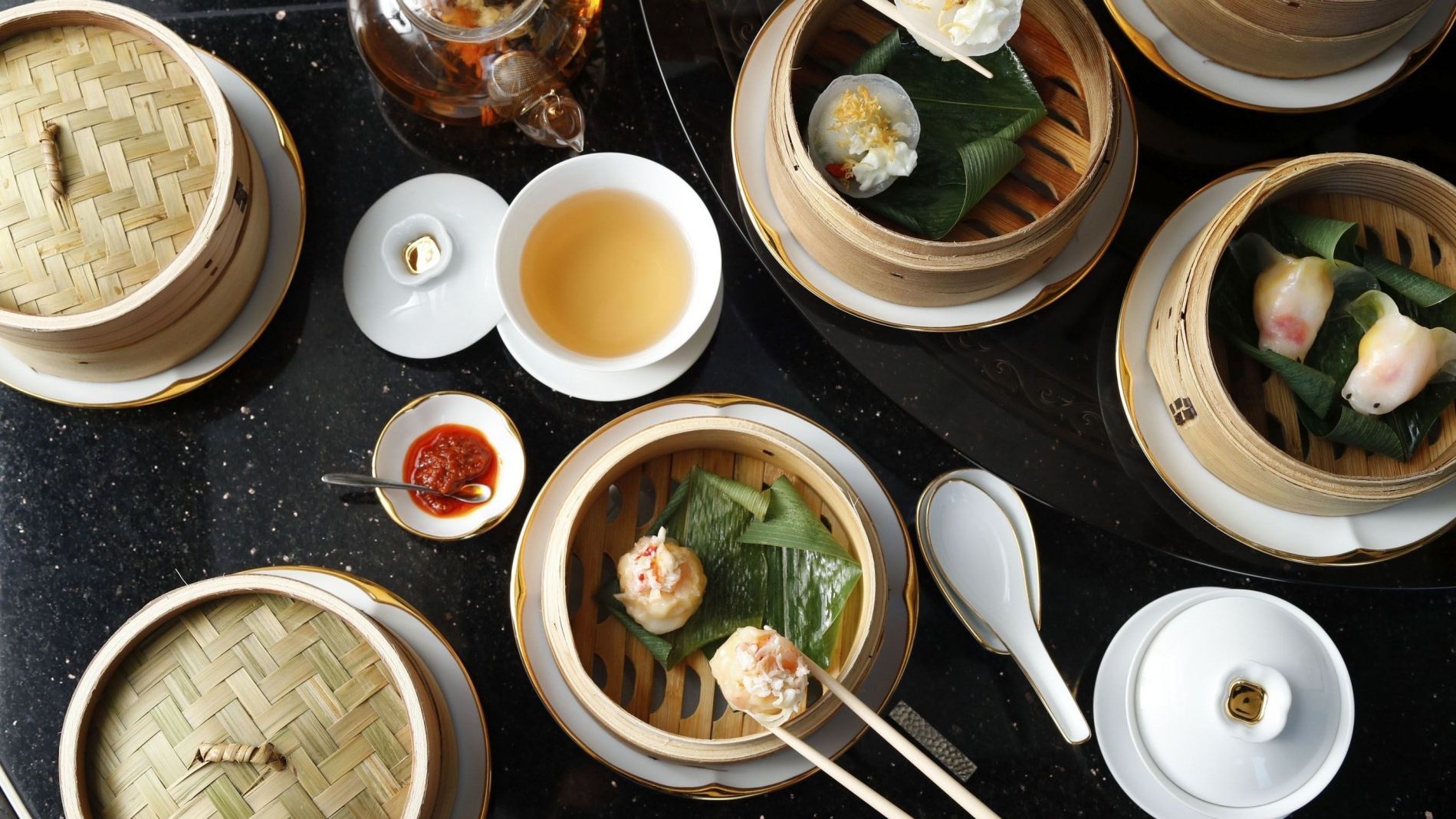 Cantonese Restaurant Ryutenmon Dim Sum
Cantonese Restaurant Ryutenmon Dim Sum wagon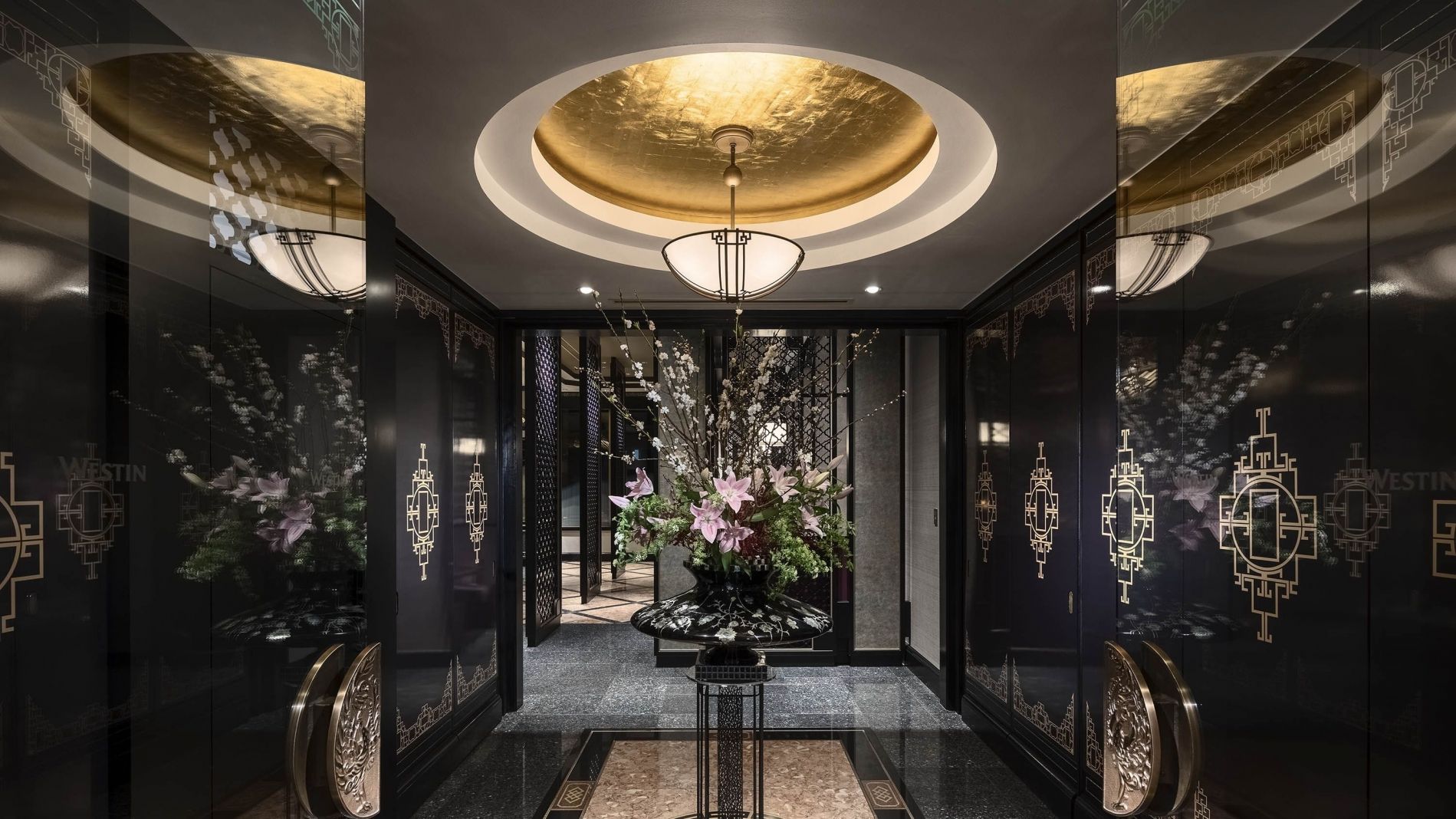 Cantonese Restaurant Ryutenmon Entrance
Notice of Temporary Change to Operating Hours for Hotel Restaurants & Spa
RYUTENMON
CANTONESE RESTAURANT
Elevate your senses at our Cantonese-style Chinese restaurant in Central Tokyo, famous for its fresh seafood and vegetable dishes that highlight seasonal delicacies.
"Ryutenmon" means "Heaven's Dragon Gate" in Cantonese, an auspicious name befitting a regal Chinese restaurant which has been celebrated for its Cantonese cuisine and the many great moments it has shared with guests.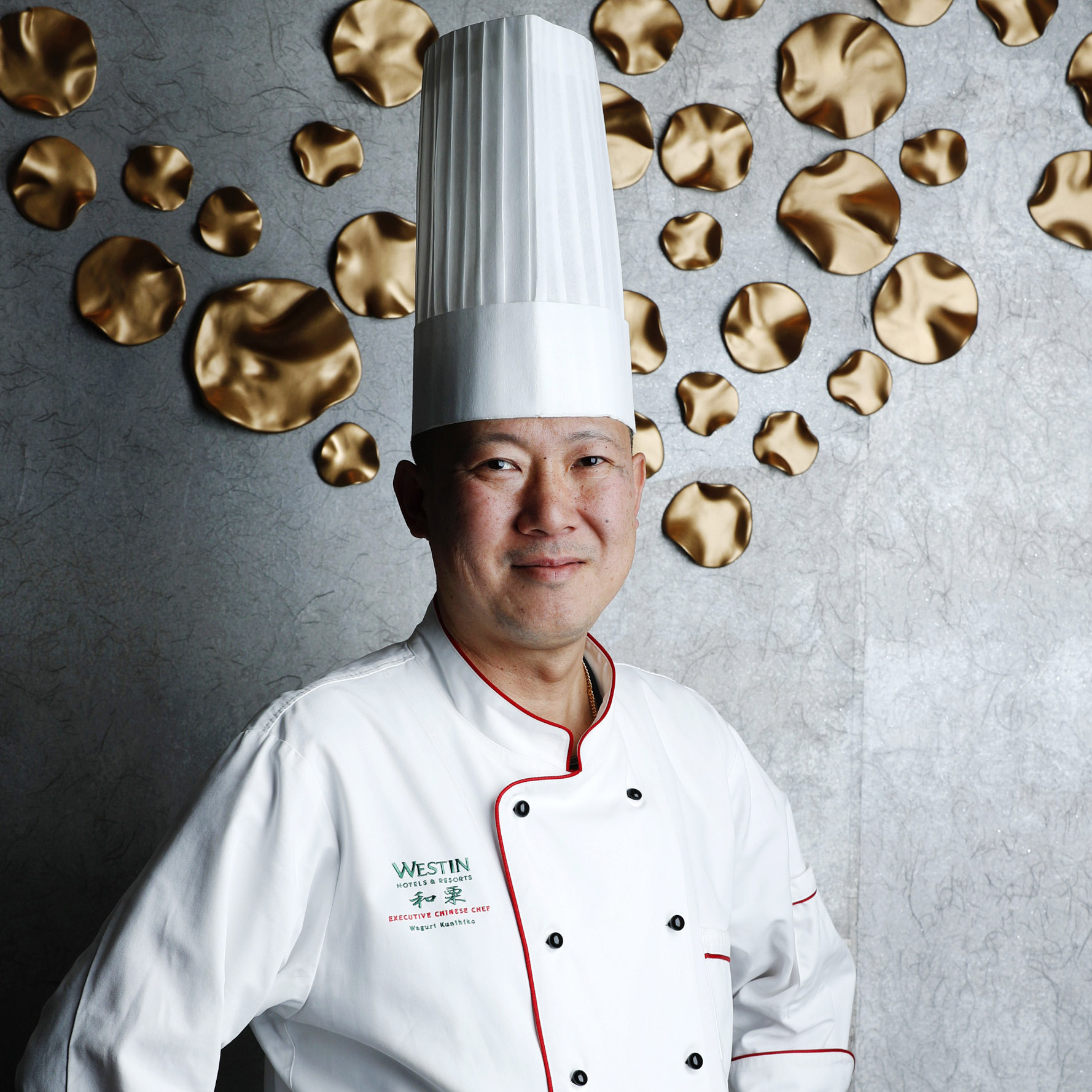 RYUTENMON Executive Chef: Mr. Kunihiko Waguri
Devoted in the endless pursuit for the culinary artistry of Cantonese cuisine with 30 years of professional experience in Japan and Hong Kong, the haven of the finest Cantonese cuisine, Chef Waguri is best known for his creative but authentic approach to traditional Cantonese fare.
Select from an array of RYUTENMON signature dishes including Portuguese-style oven-baked abalone seasoned with curry powder specially crafted by RYUTENMON Executive Chef Kunihiko Waguri, fresh steamed fish with Chef Waguri's secret soy sauce, and ox tongue with honey and pepper sauce.
Seasonal Menu
Hot Pot Fair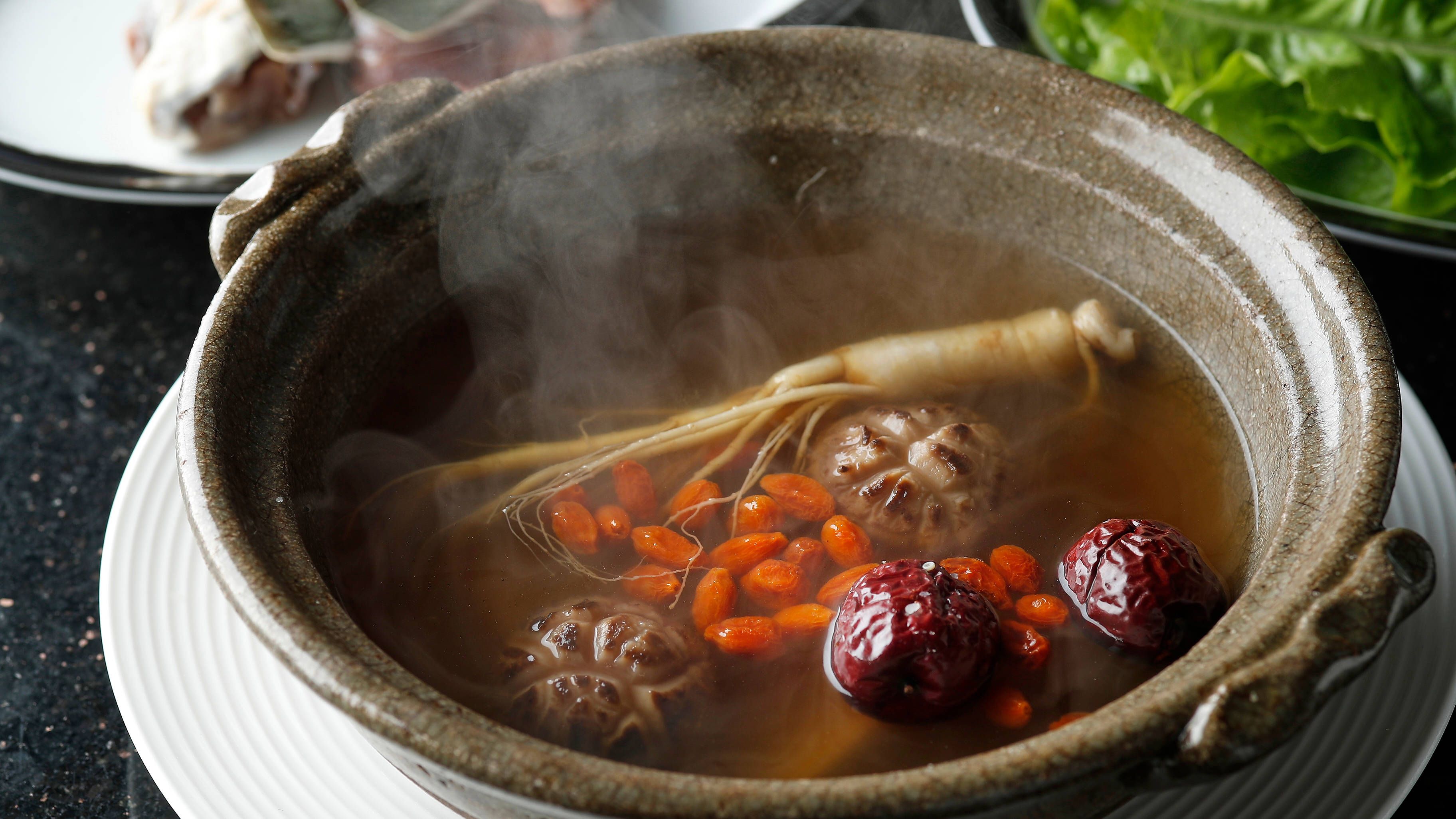 Jan 8 (Fri) ~ Feb 9, 2021 (Tue)
Treat yourself to the nutritious collagen-rich Chicken Hot Pot using hearty Shaoxing Rice Wine-marinated chicken; or opt for the Soft-shelled Turtle Hot Pot that stimulates blood circulation and is believed to have nourishing tonic and skin-beautifying effect. Incorporated with a selection of traditional Chinese healing ingredients such as jujube, goji, ginseng, dried yam, in additional to winter vegetables, both hot pots guarantee to nourish your body right to the core this winter.
Chicken Hot Pot: 2,800 JPY per person
Soft-shelled Turtle Hot Pot: 3,800 JPY per person
*Available for order from two people, contact Ryutenmon at 03-5423-7787 for reservations.
Chinese New Year Fair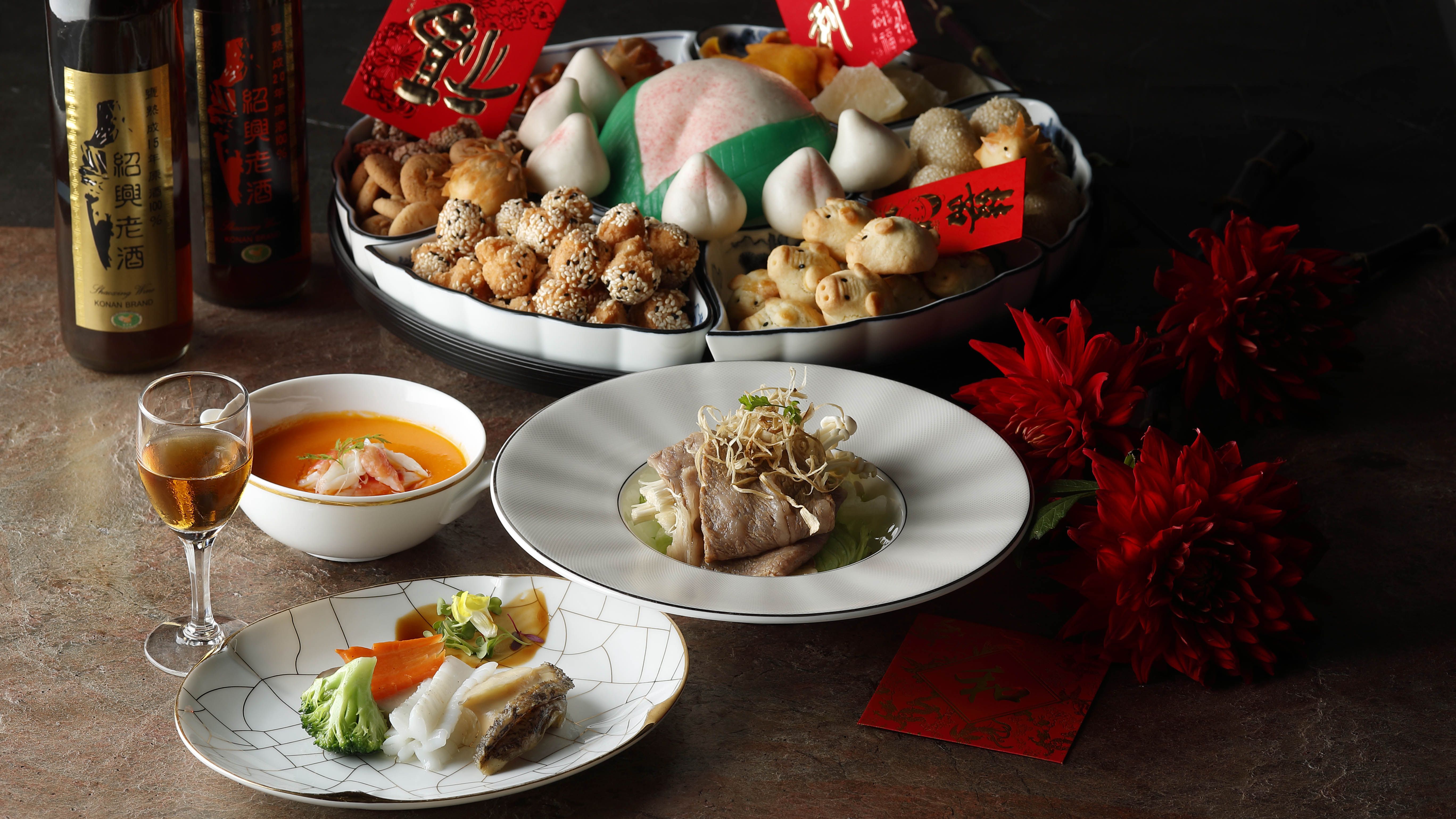 Feb 12 (Fri) ~ Feb 28, 2021 (Sun)
Also known as the Spring Festival, The Lunar New Year is a grand feast with longstanding traditions meant to bring luck. At Ryutenmon, treat yourself to our auspicious line-up of Cantonese-style festive delicacies, all crafted with ingredients that symbolize prosperity and good fortune to kick start the new year with a tableful of luck.
Lunch: 8,000 JPY
Dinner: 18,000 JPY
Contact Ryutenmon at 03-5423-7787 for reservations.
THE WESTIN TOKYO FOOD DELIVERY SERVICE
Classic Menus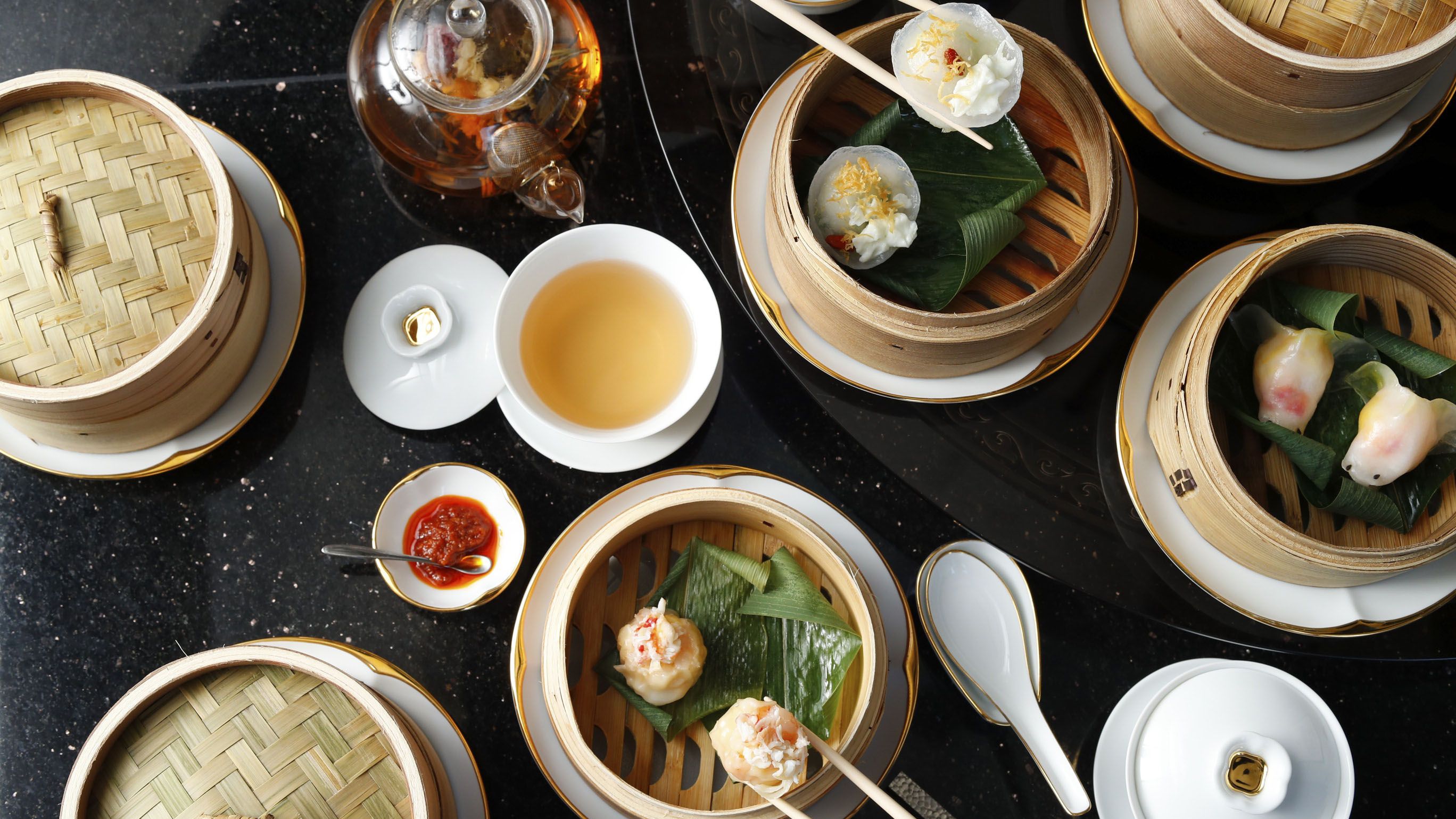 Elevate your senses at Ryutenmon with best seasonal offerings, all curated by Ryutenmon's Executive Chef Kunihiko Waguri into refined Cantonese-style delicacies.

More details


Contact Ryutenmon at 03-5423-7787 or reserve online
Information
Chef: Kunihiko Waguri
Cuisine: Chinese, Cantonese
Atmosphere: Refined with a Chinese interior
Dress Code: Smart Casual
Hours:
Weekdays: 11:30 AM - 3:00 PM
Weekends & Holidays: 11:00 AM - 4:00 PM
Price:
All prices are subject to consumption tax and 13% service charge.
Discounts and privileges are not applicable to special events.
Smoking Permitted: No
Tel: 03-5423-7787
Address: 2/F The Westin Tokyo

Marriott Bonvoy Restaurants + Bars Benefits
Every meal is a reason to celebrate. Enjoy member-exclusive dining privileges for any and every occasion.
Exclusive savings starts from 10% off with additional points.