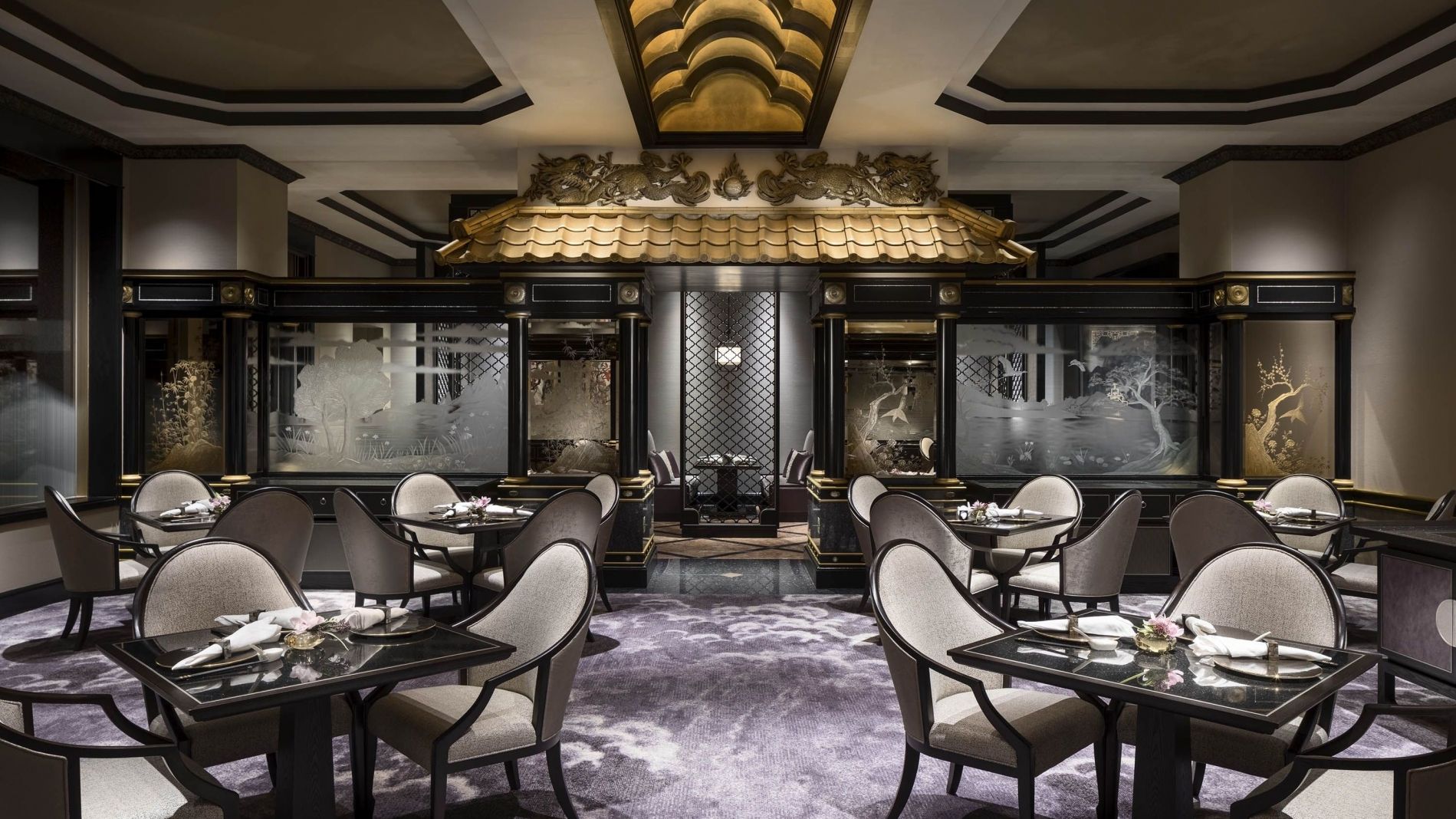 Cantonese Restaurant Ryutenmon
Cantonese Restaurant Ryutenmon passageway
Cantonese Restaurant Ryutenmon beverage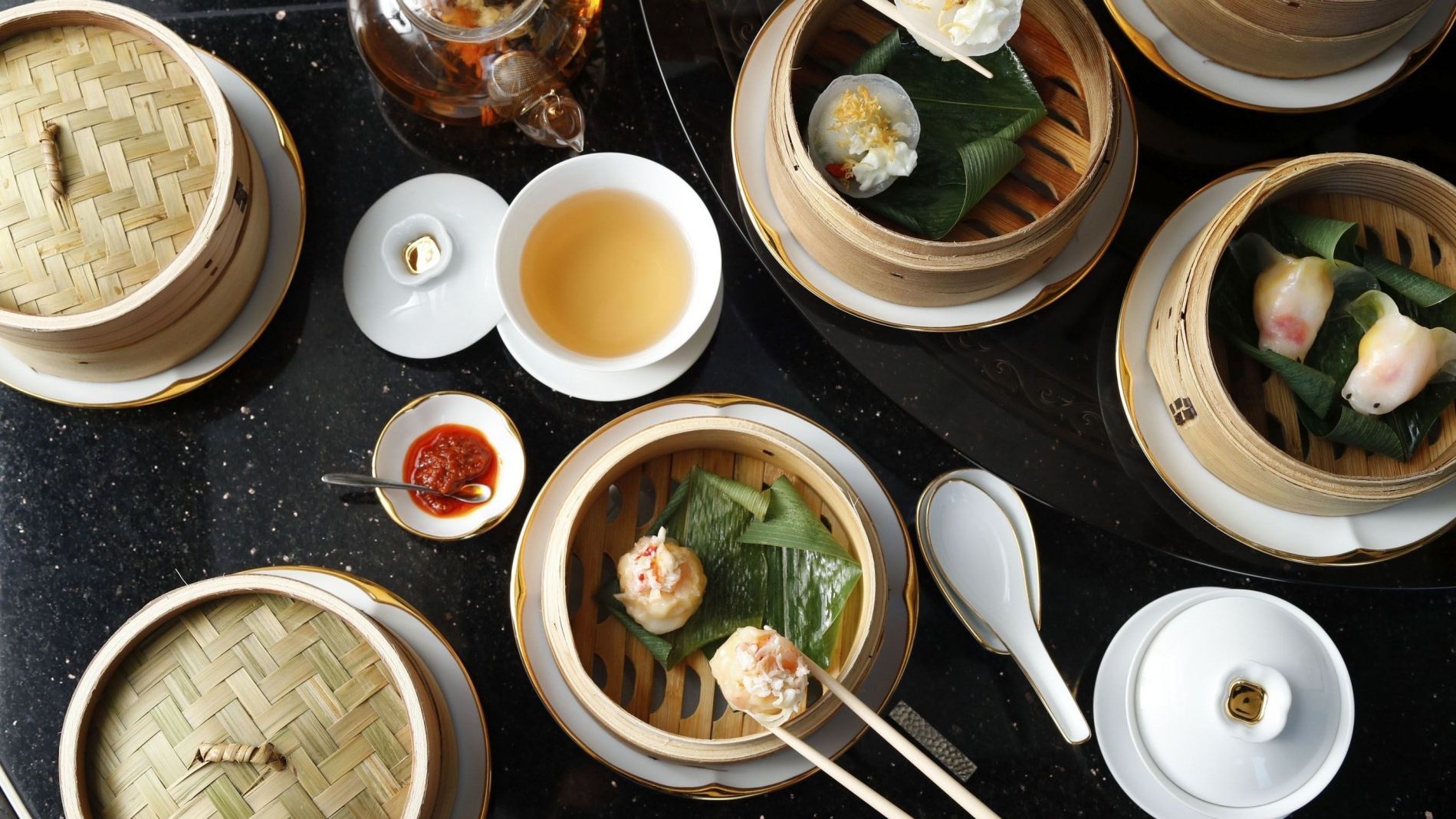 Cantonese Restaurant Ryutenmon Dim Sum
Cantonese Restaurant Ryutenmon Dim Sum wagon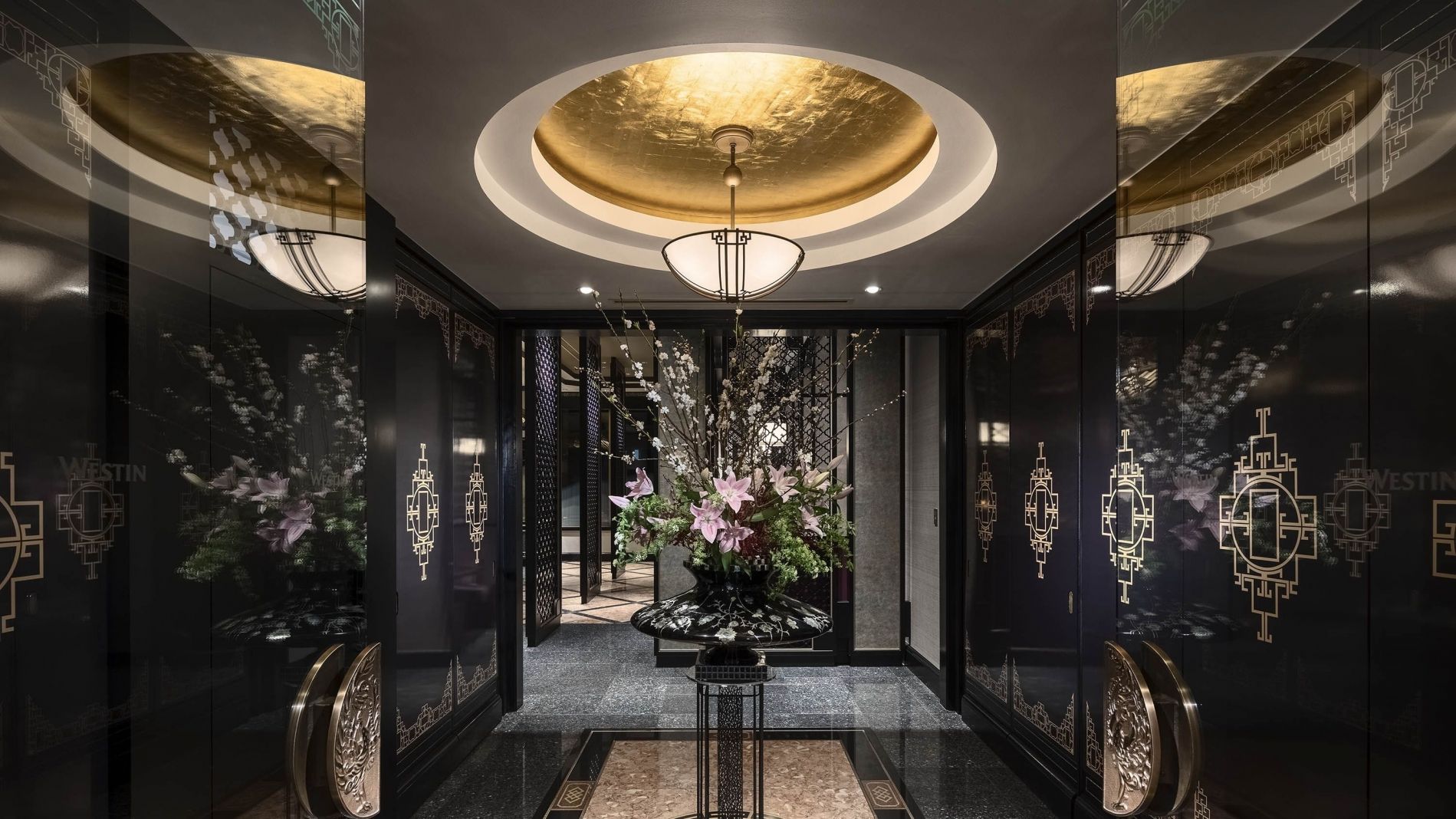 Cantonese Restaurant Ryutenmon Entrance
Notice of Temporary Change to Operating Hours for Hotel Restaurants & Spa
RYUTENMON
CANTONESE RESTAURANT
Elevate your senses at our Cantonese-style Chinese restaurant in Central Tokyo, famous for its fresh seafood and vegetable dishes that highlight seasonal delicacies.
"Ryutenmon" means "Heaven's Dragon Gate" in Cantonese, an auspicious name befitting a regal Chinese restaurant which has been celebrated for its Cantonese cuisine and the many great moments it has shared with guests.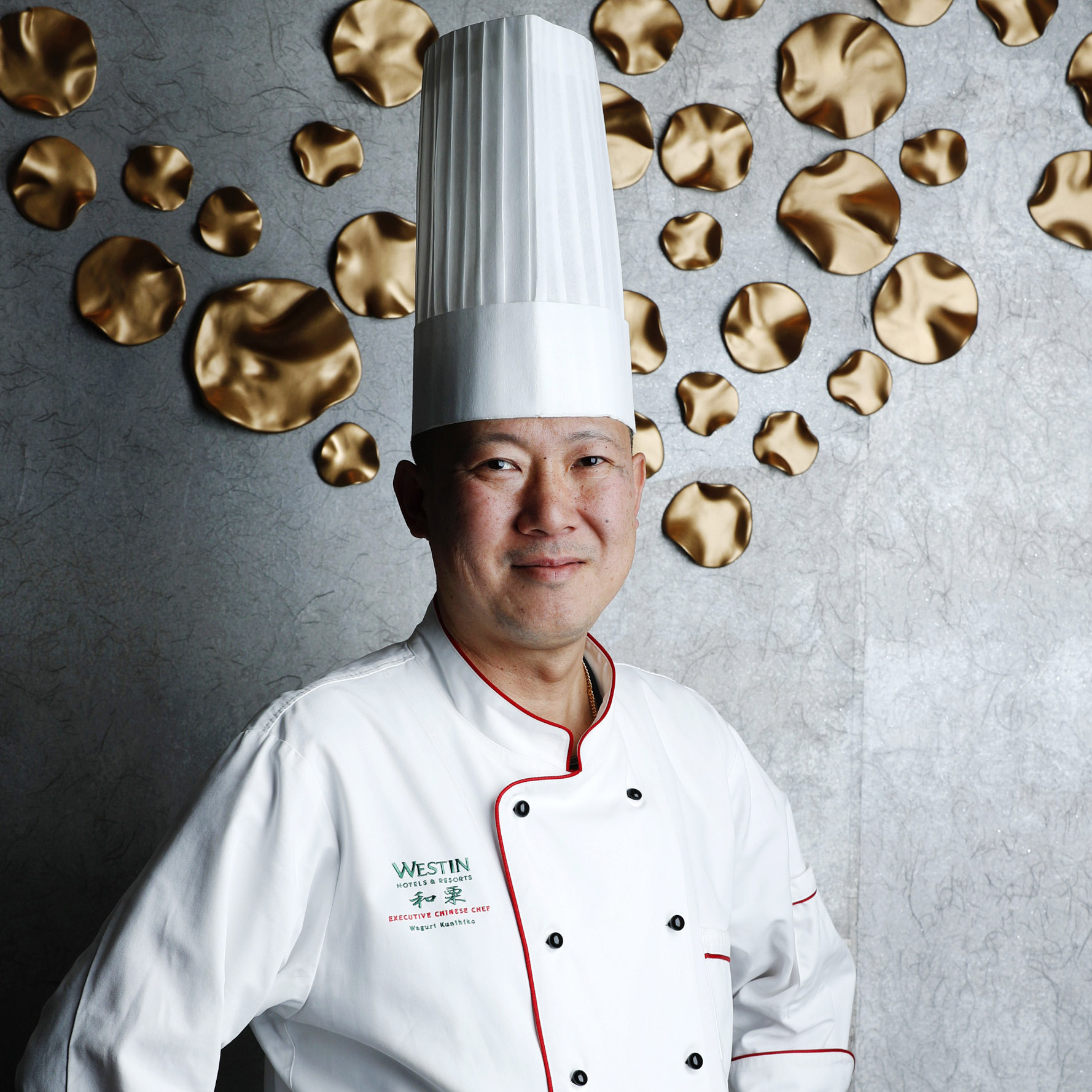 RYUTENMON Executive Chef: Mr. Kunihiko Waguri
Devoted in the endless pursuit for the culinary artistry of Cantonese cuisine with 30 years of professional experience in Japan and Hong Kong, the haven of the finest Cantonese cuisine, Chef Waguri is best known for his creative but authentic approach to traditional Cantonese fare.
Select from an array of RYUTENMON signature dishes including Portuguese-style oven-baked abalone seasoned with curry powder specially crafted by RYUTENMON Executive Chef Kunihiko Waguri, fresh steamed fish with Chef Waguri's secret soy sauce, and more.
Cantonese Barbecue Fair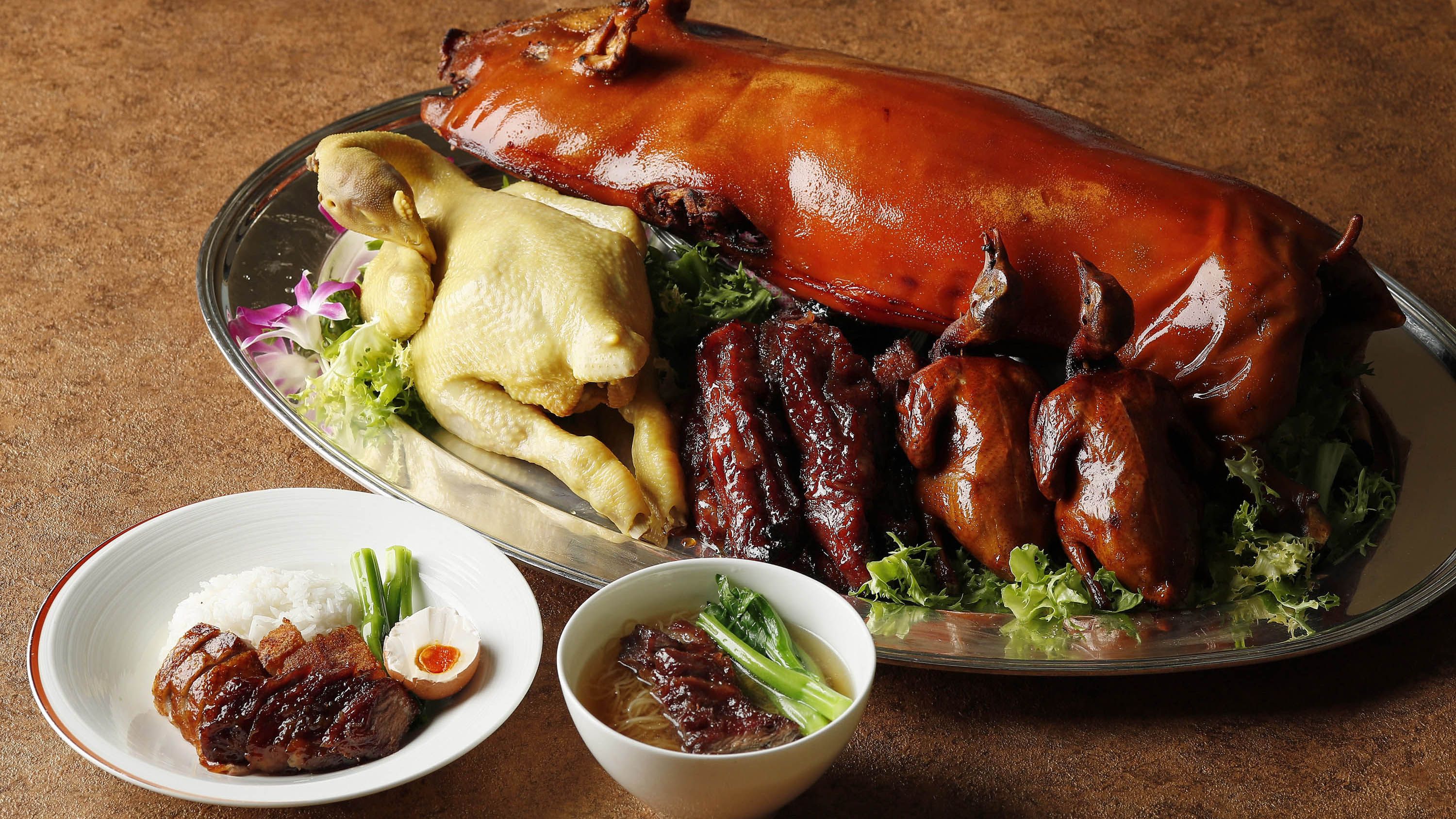 Jul 1 (Thu) - Aug 31, 2021 (Tue)
Treat yourself to luscious Cantonese barbecue delights in the most authentic way at Ryutenmon this summer.
In addition to Ryutenmon's stellar staples such as the classic Roasted Suckling Pig, Iberico Pork Char Siu, this limited-time menu also offers local favourites such as Fried Baby Pigeon and Roast Duck, served on freshly steamed rice or noodles, exactly the way Hong Kongers enjoy this local delicacy. Assorted Barbecue Platter is also available for diners who would like to savour all choices in one go.
Take the opportunity and experience the charm of one of the classic Cantonese cuisines with its full glory.
Contact Ryutenmon at 03-5423-7787 or reserve online
Winter Melon Soups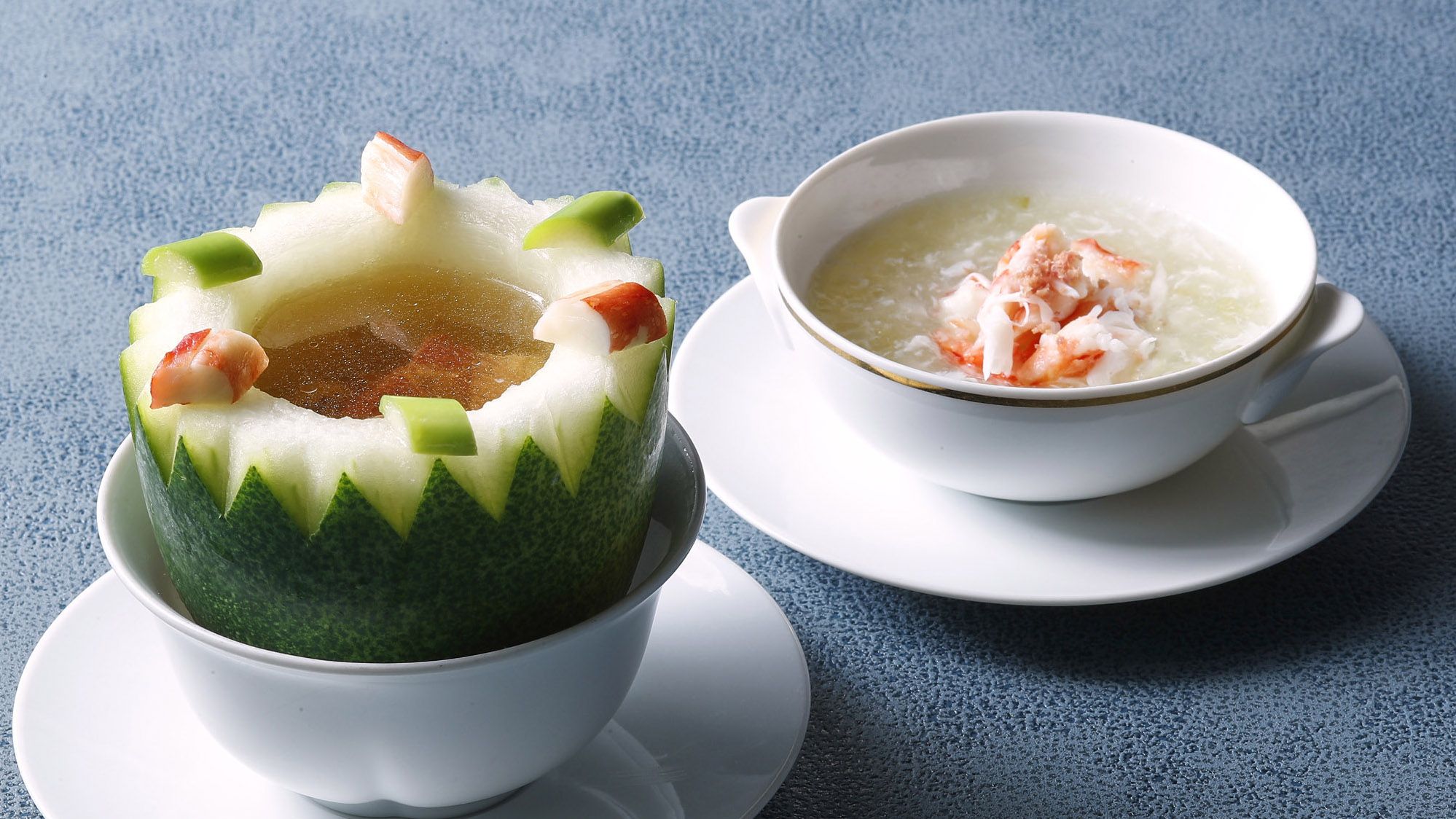 Jul 15 (Thu) - Aug 31, 2021 (Tue)
Winter melon is a popular summer ingredient in Cantonese cuisine which is believed to prevent summer fatigue and bloating. Enjoy our lineup of nourishing winter melon soups to help you beat the summer heat.
Double-Boiled Soup in Whole Winter Melon: 4,400 JPY
A delicious and nourishing double-boiled broth with fresh seafood and vegetables served in a dainty winter melon bowl.
Winter Melon Soup with Crab Meat: 2,300 JPY
An elegant yet flavorful thick soup made with grated winter melon simmered with plenty of soft, tender crab meat.
Contact Ryutenmon at 03-5423-7787 or reserve online
Hot and Sour Chilled Noodles with Steamed Chicken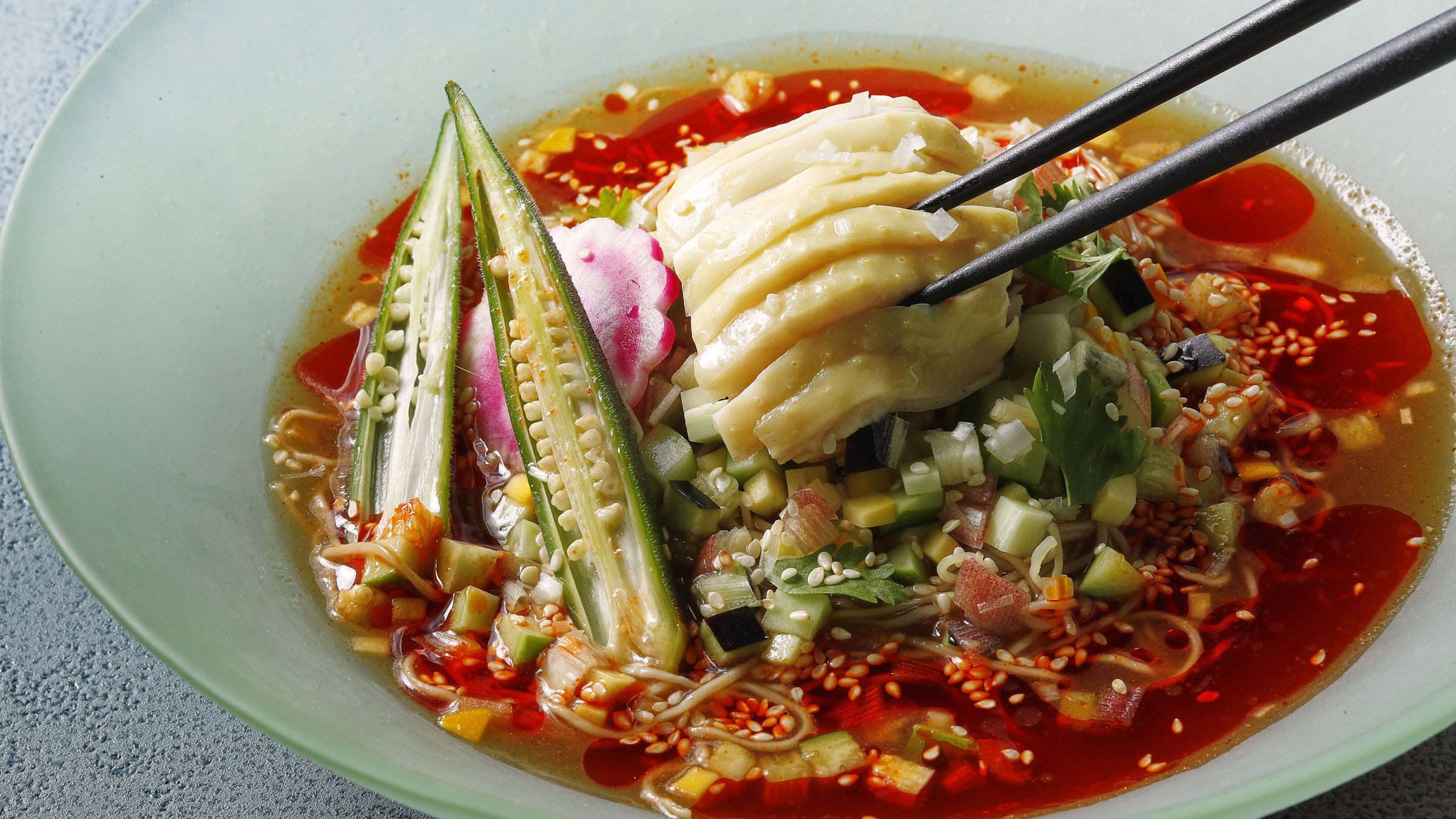 Jul 15 (Thu) - Aug 31, 2021 (Tue)
A summer staple with bright and bold flavours to stimulate a wilted appetite. Enjoy tender steamed chicken and summer vegetables served together with chilled noodles in Ryutenmon's secret hot and sour sauce using ingredients such as chili peppers, Sichuan peppers and chili oil that create rich, aromatic flavours.
Chilled Noodles with Steamed Chicken and Summer Vegetables in Hot and Sour Sauce: 3,000 JPY
Contact Ryutenmon at 03-5423-7787 or reserve online
Lunch Dim Sum Course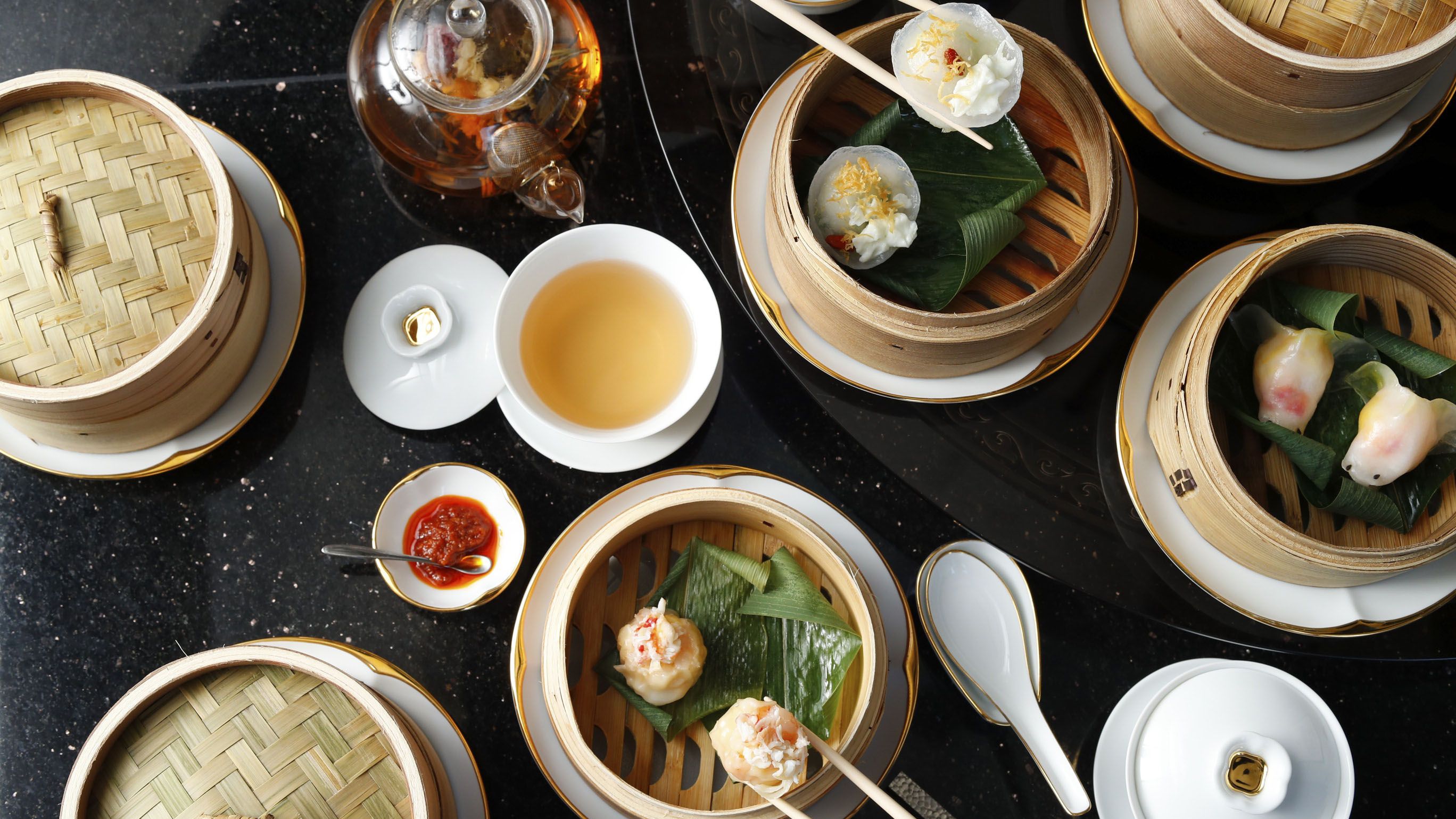 Enjoying a dim sum lunch with family and friends is one of the popular activities among Hong Kong locals. Treat yourself to an elevated dim sum experience featuring meticulously crafted Cantonese delicacies together with a handpicked tea pairing menu featuring top-notch cold and hot-brew Chinese teas.

More details


Contact Ryutenmon at 03-5423-7787 or reserve online
Classic Menus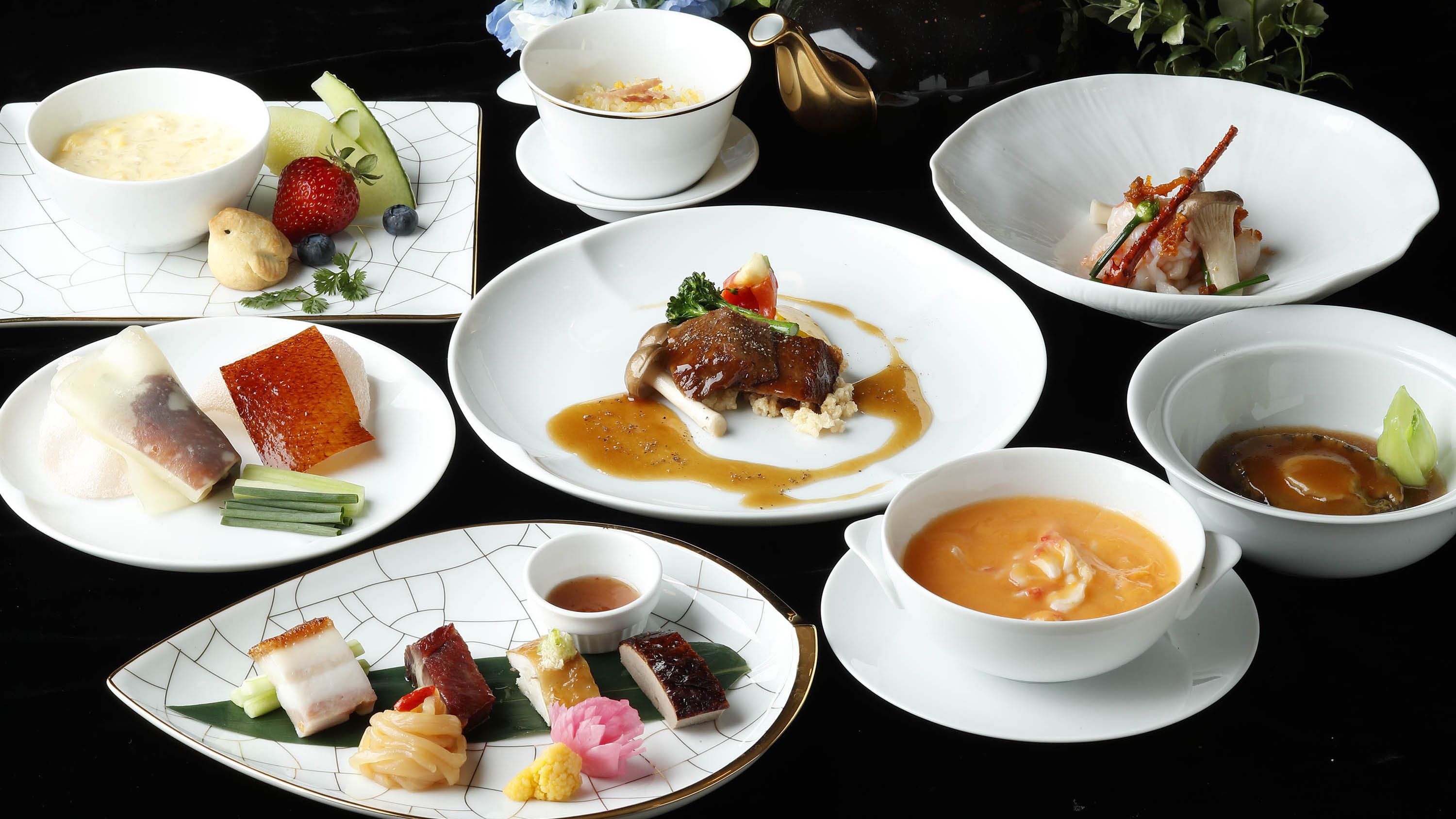 Elevate your senses at Ryutenmon with best seasonal offerings, all curated by Ryutenmon's Executive Chef Kunihiko Waguri into refined Cantonese-style delicacies.

More details


Contact Ryutenmon at 03-5423-7787 or reserve online
Ryutenmon Signature Mango Pudding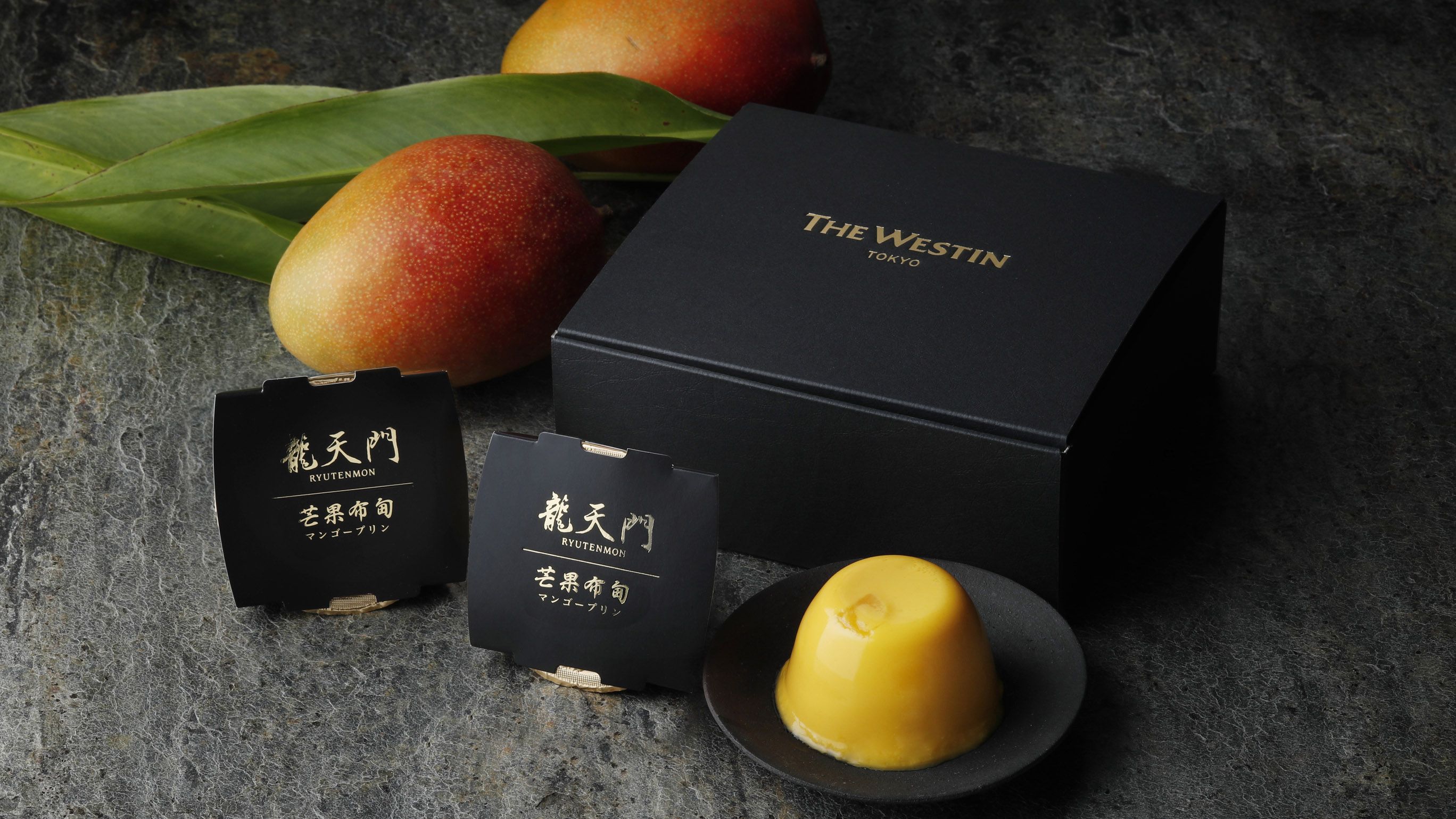 Jul 15, 2021 (Thu) ~
Ryutenmon's most popular mango pudding, based on an original recipe, is now available in gift packs. Perfect as a gift or simply as a treat for yourself, enjoy the mellow sweetness and aroma of fully ripe mangoes for an elevated experience.
1 Piece: 600 JPY
Gift Box (4 pieces): 3,000 JPY
Reserve now: 03-5423-7787
*Not applicable to special promotions or discounts
THE WESTIN TOKYO FOOD DELIVERY SERVICE
Information
Chef: Kunihiko Waguri
Cuisine: Chinese, Cantonese
Atmosphere: Refined with a Chinese interior
Dress Code: Smart Casual
Hours:
Weekdays: 11:30 AM - 3:00 PM
Weekends & Holidays: 11:00 AM - 4:00 PM
Price:
All prices are inclusive of tax and service charge.
Discounts and privileges are not applicable to special events.
Smoking Permitted: No
Tel: 03-5423-7787
Address: 2/F The Westin Tokyo

Marriott Bonvoy Restaurants + Bars Benefits
Every meal is a reason to celebrate. Enjoy member-exclusive dining privileges for any and every occasion.
Exclusive savings starts from 10% off with additional points.