Notice of Temporary Change of Operating Hours during Hotel Renovation
RYUTENMON
CANTONESE RESTAURANT
Elevate your senses at our Cantonese-style Chinese restaurant in Central Tokyo, famous for its fresh seafood and vegetable dishes that highlight seasonal delicacies.
"Ryutenmon" means "Heaven's Dragon Gate" in Cantonese, an auspicious name befitting a regal Chinese restaurant which has been celebrated for its Cantonese cuisine and the many great moments it has shared with guests.
Ryutenmon Dim Sum Cart
Enjoy an iconic Yum Cha experience at Ryutenmon in the most authentic way. Available on weekday afternoons, our signature dim sum cart that trundles around the dining hall offers a selection of piping hot Cantonese treats served in steamer baskets. Check out the daily selections from the server and pick your favorite just like the locals do.
Ryutenmon Specialty Chinese Teas
Ryutenmon offers a bespoke selection of premium Chinese teas from the classic oolong and green tea, to the unique varieties such as special grade White Peony and the 25-year Aged Pu'er. Reach out to our tea sommelier for pairing recommendations or simply to find out your favorite tea to go along with your menu.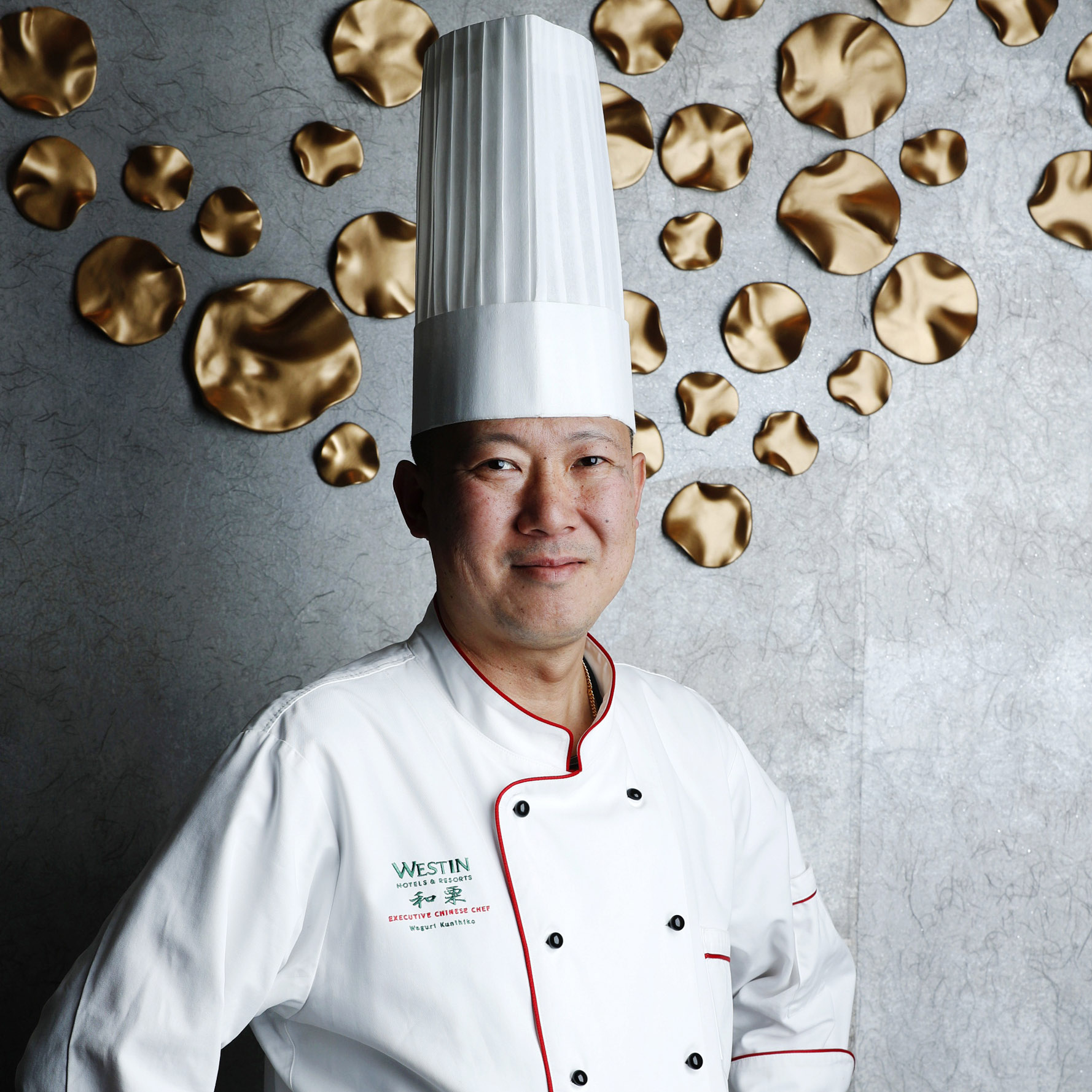 RYUTENMON Executive Chef: Kunihiko Waguri
Devoted in the endless pursuit for the culinary artistry of Cantonese cuisine with 30 years of professional experience in Japan and Hong Kong, the haven of the finest Cantonese cuisine, Chef Waguri is best known for his creative but authentic approach to traditional Cantonese fare.
Seasonal Menu
Summer Energy Food Menu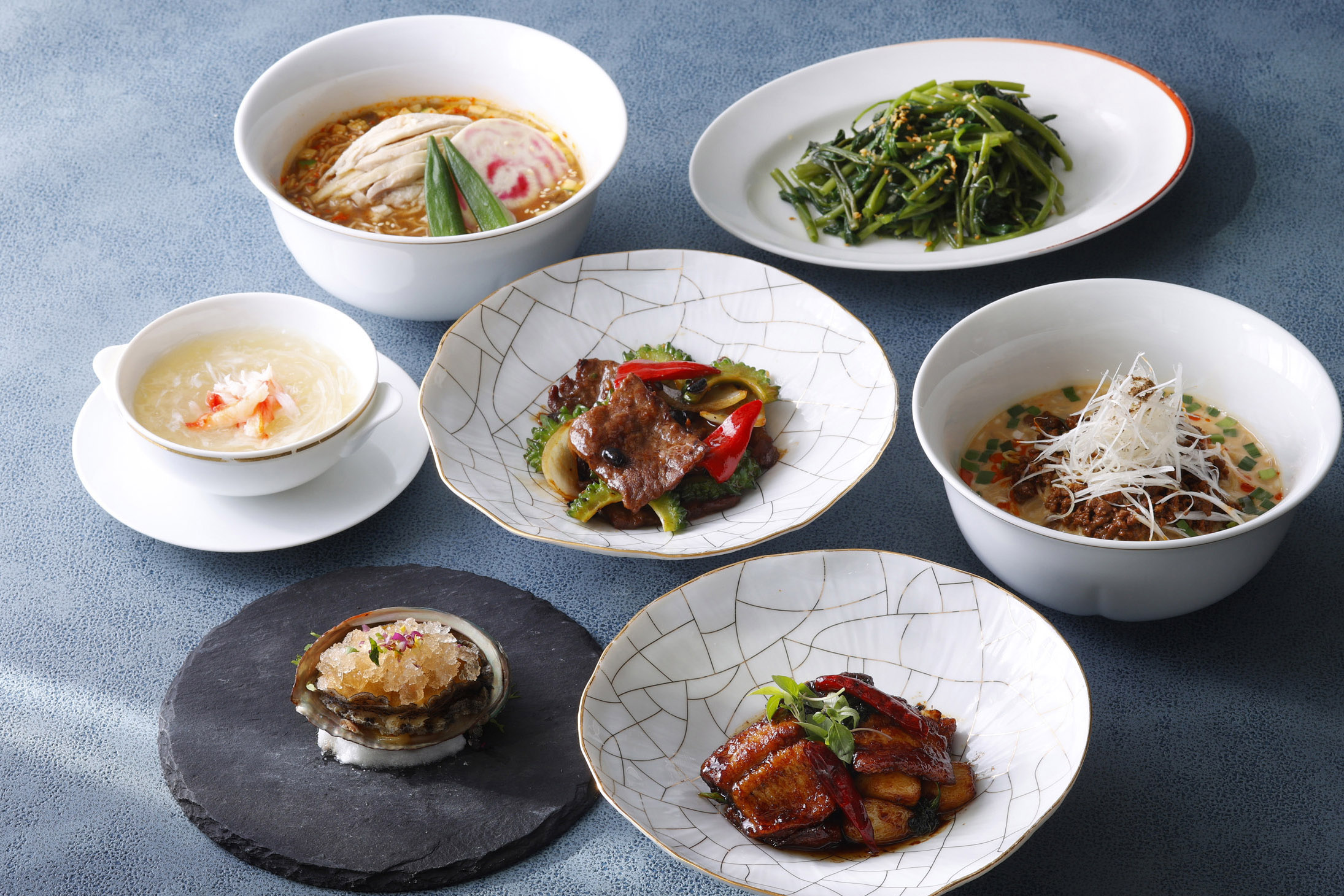 Jun 1 (Thu) - Aug 31, 2023 (Thu)
Indulge in a line-up of summer staples, all with bright and bold flavours to stimulate a wilted appetite.
From Ryutenmon's famed tan tan noodles with summer twist featuring an aromatic and piquant broth, to the nourishing winter melon soup that cools your body heat, to the succulent braised eel with basil, enjoy this specially curated a la carte menu that help you beat the summer fatigue.
A special summer course menu featuring Ryutenmon Roasted Duck is also available.
Inquiry & Reservation: 03-5423-7787
Ryutenmon Signature Dim Sum Course
Enjoy a quintessential yum cha experience with Ryutenmon's signature Dim Sum Course featuring a luscious lineup of handcrafted dim sum and local Cantonese delights for the most authentic lunch experience.
Complete your meal with your choice of hearty dessert loved by local foodies.
Inquiry & Reservation: 03-5423-7787
Ryutenmon Signature Mango Pudding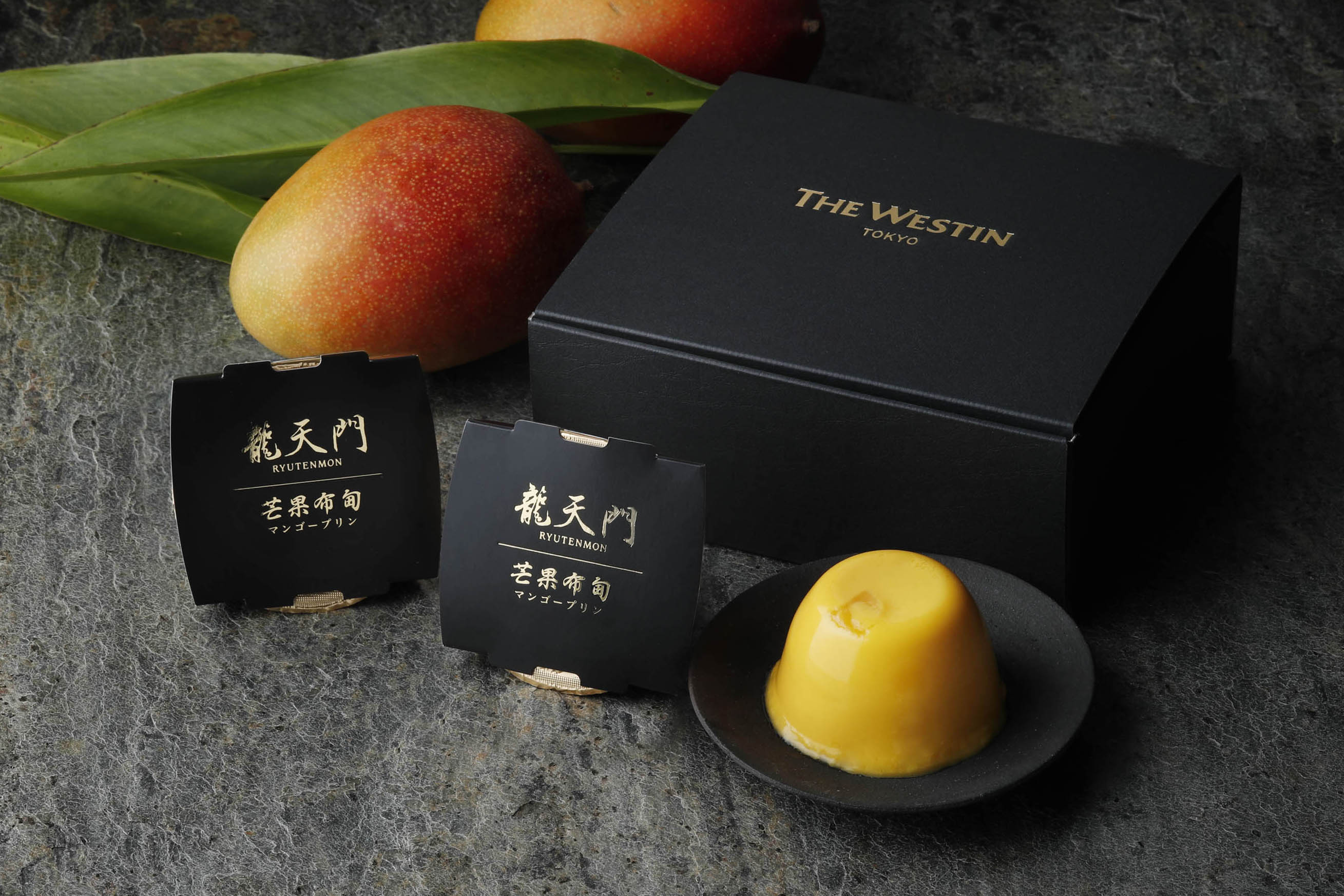 Ryutenmon's most popular mango pudding, based on an original recipe, is now available in gift packs. Perfect as a gift or simply as a treat for yourself, enjoy the mellow sweetness and aroma of fully ripe mangoes for an elevated experience.
1 Piece: 600 JPY
Gift Box (4 pieces): 3,000 JPY
INFORMATION
RYUTENMON CANTONESE RESTAURANT
■Address
The Westin Tokyo (2F) 1-4-1 Mita, Meguro City, Tokyo 153-8580
■TEL
03-5423-7787
■Hours
Viwe business hour details
■Number of Seats
108 seats (Include 4 private rooms)
Private Room
※Smoking is not permitted
■Dress Code
Smart Casual
Please refrain from wearing sportswear, shorts, sleeveless garments or sandals.
■Price
All prices are inclusive of tax and service charge.
※Discounts and privileges are not applicable to special events and menus.
■Food allergies & Dietary requirement
Please notify our associates in advance should you have any food allergies or special dietary requirements.
※All images shown are for illustration purpose only. Menu items are subject to change depending on seasonality and availability.

Marriott Bonvoy Restaurants + Bars Benefits
Join our free Marriott Bonvoy® membership to earn points whenever you dine at participating restaurants and bars.

0